Pillow Partner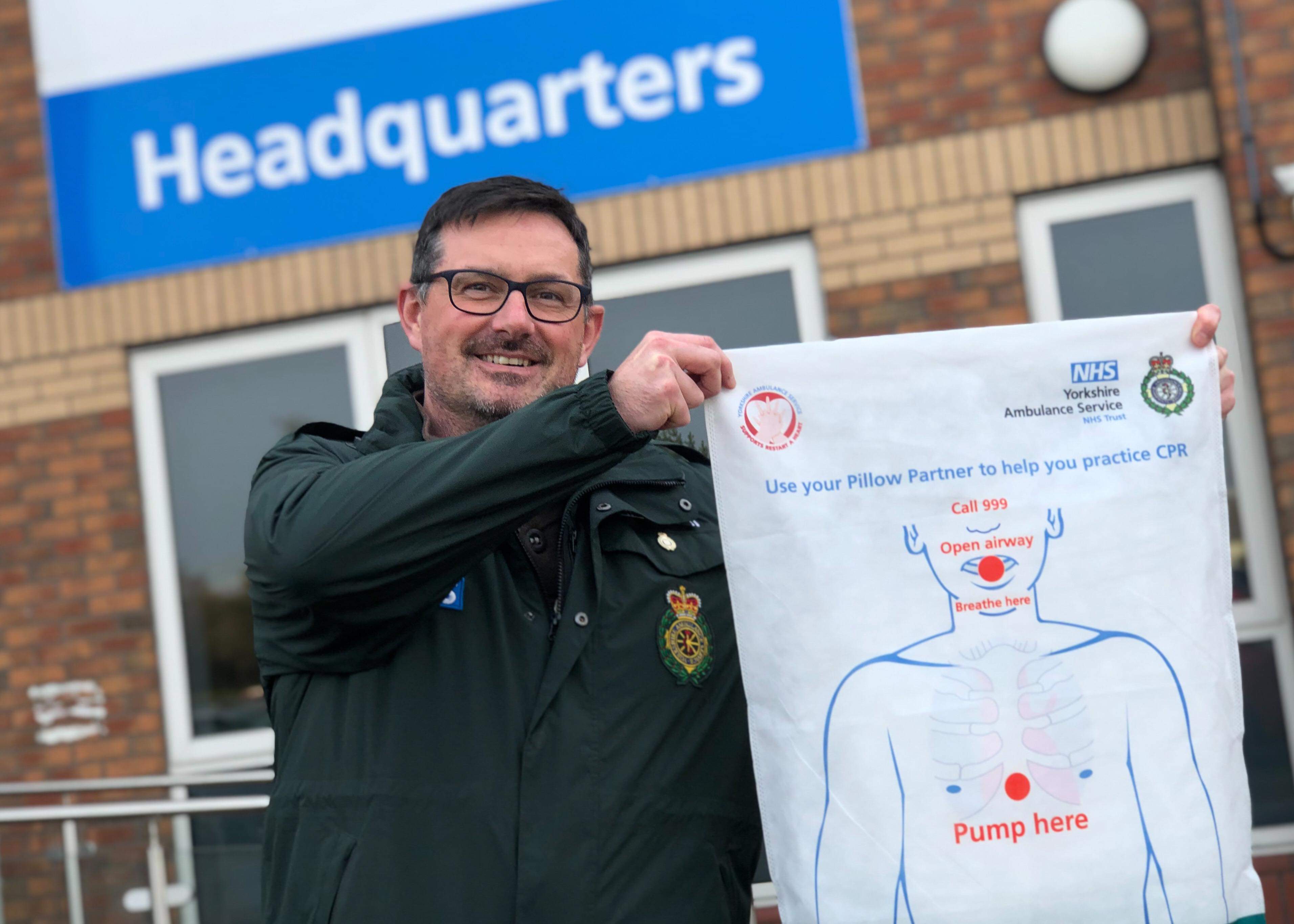 We have developed a new training aid – called a Pillow Partner – to enable those without access to manikins the chance to practice hands-only CPR on a pillow.
The pillow cases are printed with a torso and basic CPR instructions and can be used alongside our new training video. We are asking for a suggested donation of £2 per pillow case to help us to recover some of the costs of producing the Pillow Partners, and to cover the administration and postage. Any surplus monies raised will be used by Yorkshire Ambulance Service Charity which enhances the work of Yorkshire Ambulance Service by providing life-saving first aid training and public access defibrillators to communities.
Pillow Partners can be ordered by emailing yas.restartaheart@nhs.net
Jason Carlyon, Community Engagement Manager for Yorkshire Ambulance Service, said: "The Pillow Partner – a pillow case that you can slip on your own pillow - is a simple, effective and inexpensive way of practising CPR. By removing the barriers of cost and availability associated with the traditional training manikins, we aim to make CPR training more accessible to all with the aim of improving cardiac arrest survival rates."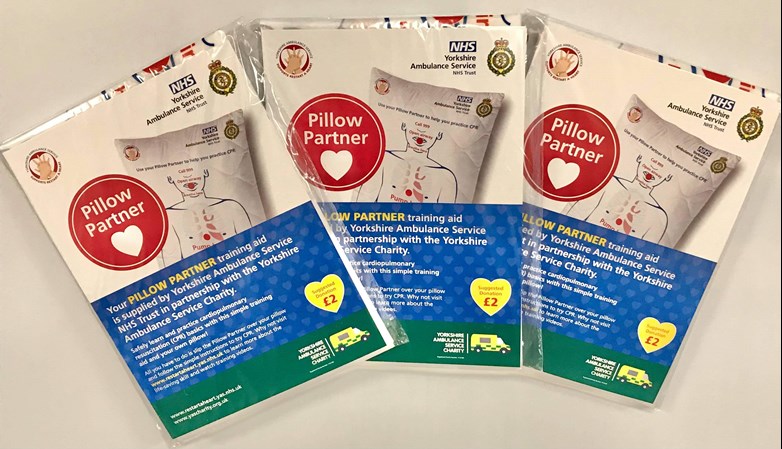 An Augmented Reality (AR) Pillow Partner filter has been developed to bring CPR training to life.
The technology acts as a guide for understanding the correct positioning and pace of chest compressions when using a Pillow Partner, providing a repeatable immersive learning experience.
The overlay, viewed through a handheld mobile device, can be accessed via the Yorkshire Ambulance Service Instagram account @yorksambulance.