Augmented reality filter brings CPR training to life
09 October 2023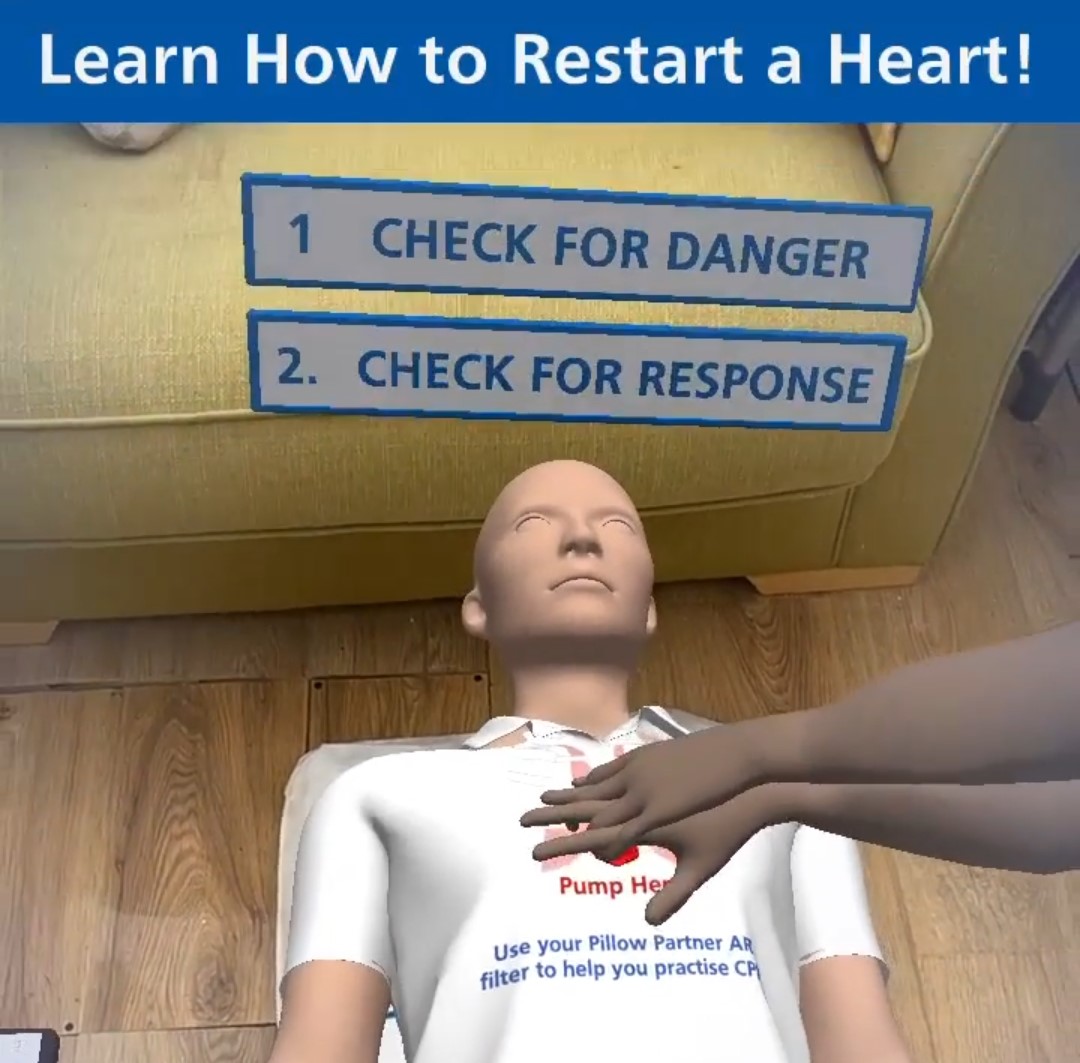 An Augmented Reality (AR) Pillow Partner filter has been developed to bring CPR training to life this Restart a Heart Day.
Former University of Leeds student Sophie Hague developed the free accessible learning tool to support the learning of chest compressions on Yorkshire Ambulance Service CPR training aids as part of her Masters degree in Digital Design.
The technology acts as a guide for understanding the correct positioning and pace of chest compressions when using a Pillow Partner, providing a repeatable immersive learning experience.
The overlay, viewed through a handheld mobile device, is accessible through social platform Instagram.
Sophie, who lives in Sheffield, said: "The main goal of this extension to the Pillow Partner is to instil more confidence in learners, providing them with the knowledge and confidence to react and respond in a life-threatening emergency. The filter keeps learning CPR affordable and widely available through the emphasis of repeatable training. All the users will need is their Pillow Partner and a phone."

The interactive experience combines real world and computer-generated content and can be accessed via the Yorkshire Ambulance Service Instagram account @yorksambulance.
Jason Carlyon, Community Education Manager for Yorkshire Ambulance Service, said: "We are very grateful to Sophie for developing this innovative AR filter which can be used alongside our Pillow Partners to enhance the learning experience."
Launched by Yorkshire Ambulance Service in 2021, Pillow Partners are pillowcases printed with a torso and basic CPR instructions for a suggested donation of £2 per item to help the organisation recover some of the production costs, administration and postage. Any surplus monies raised will be used by Yorkshire Ambulance Service Charity. They can be ordered emailing yas.restartaheart@nhs.net