Working better together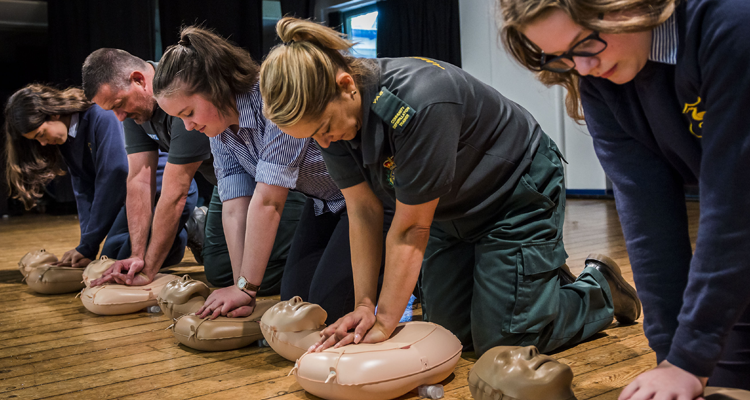 So, who helps us to create a new generation of life-savers on Restart a Heart Day?
The event in Yorkshire is supported by our very own Yorkshire Ambulance Service Charity which is committed to providing young people with life-saving education.
The event is organised in partnership with the Resuscitation Council, British Heart Foundation, St John Ambulance and British Red Cross.
We are really grateful for the support of our four event Ambassadors:
Halifax-based singer and actress Lizzie Jones, whose husband, Welsh International Rugby League player Danny Jones died aged 29 after suffering a cardiac arrest during a match in May 2015
ITV Calendar presenter Christine Talbot
Cardiac arrest survivor Neil Davidson, a Deputy Lieutenant of West Yorkshire
University student Martha Hogg who saved the life of a stranger with skills she learnt when we visited Skipton Girls' High School on Restart a Heart Day in 2015.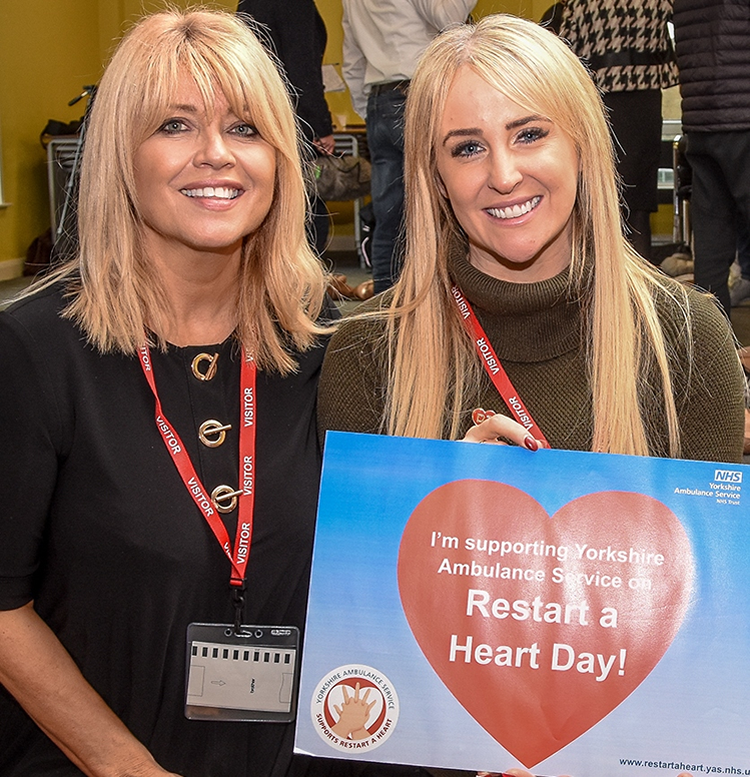 But we couldn't achieve our success on Restart a Heart Day without the many secondary schools who sign up every year and our dedicated team of volunteers who give up their own time to support the CPR training.
A total of 210 volunteers helped us to deliver our first Restart a Heart Day in 2014 and this soared to a phenomenal 900 volunteers in recent years - a 343% increase!
The majority of volunteers are our off-duty staff and community first responders, but involvement from external organisations has also increased over the years and we are grateful for the support of over 26 partners, including Yorkshire's four fire and rescue services, hospitals, student medics and mountain rescue.
The campaign is also supported by the the West Yorkshire Lieutenancy with Deputy Lieutenants attending dozens of schools across West Yorkshire on Restart a Heart Day when restrictions allow.
Many of our volunteers have personal experiences of either giving or receiving CPR and understand the value of how it can really make a difference to cardiac arrest patients.
So thank you to each and every one of them!