Get Involved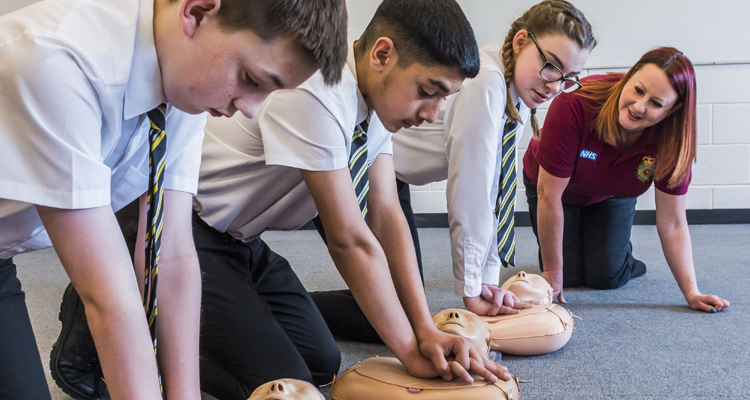 There are many ways you can get involved in Restart a Heart Day.
Secondary schools across Yorkshire are invited to sign up to take part in February each year (registration is open for about six weeks). We also need hundreds of volunteers to help us deliver the training.
Whether you're a secondary school or volunteer, you will find some practical resources in this section to help you make the most of Restart a Heart Day.