Wedding bells for Megan and her life-saver
16 October 2023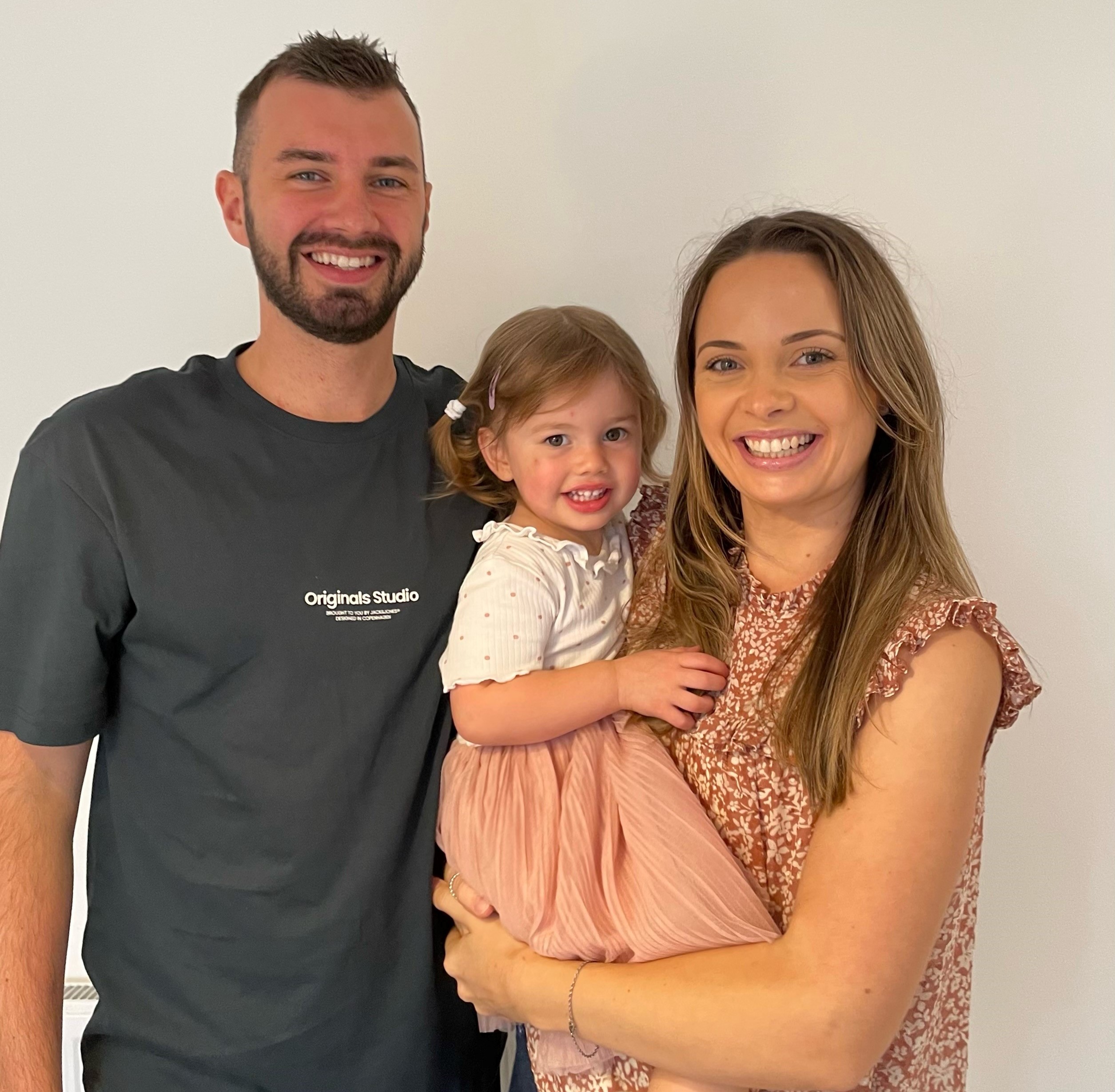 Mum-of-one Megan Hughes is set to marry the man who saved her life when she had a cardiac arrest at the age of 23.
Megan, who had been suffering from seizure-like symptoms, stopped breathing and her heart stopped beating early one morning at home in Leeds.
Her partner, James Parmar, a police officer, immediately recognised she was in cardiac arrest so rang 999 and started CPR. When the ambulance team arrived, they continued with the resuscitation attempt which was successful after 28 minutes.
Megan was diagnosed with Long QT Syndrome which causes problems with the electrical activity of the heart. She was fitted with an implantable cardioverter defibrillator and was back at work after five weeks.
Eight years have passed since that life-changing day which prompted Megan to embark on a career change from a sales and events manager to a civilian officer for West Yorkshire Police. The couple now have a two-year-old daughter called Grace and are set to tie the knot in February.
"I feel so lucky and grateful that James was there when it happened and knew how to do CPR. Without him the outcome would have been very different," said Megan, who is now 31 and lives in Wakefield.
"It's definitely changed my perspective on life. You just don't know what's round the corner so I am always pushing myself to enjoy new experiences and live life to the full."
Megan will be attending Crofton Academy in Wakefield on Restart a Heart Day to share her first-hand experiences about the value of CPR.
"I talk to anyone who will listen about the benefits of CPR," laughed Megan. "So many people say they would be scared to do CPR in case they did it wrong or caused harm but the fact is, they cannot make the situation worse. Doing something is undoubtedly better than doing nothing."
Megan's dad Tony, who lives in York, will be learning CPR at his workplace, Portakabin's head office in York, as the company is offering the free life-saving training to employees to mark Restart a Heart Day. So many staff have signed up so they are putting on an extra day.