Students will get in the rhythm for Restart a Heart training
14 October 2023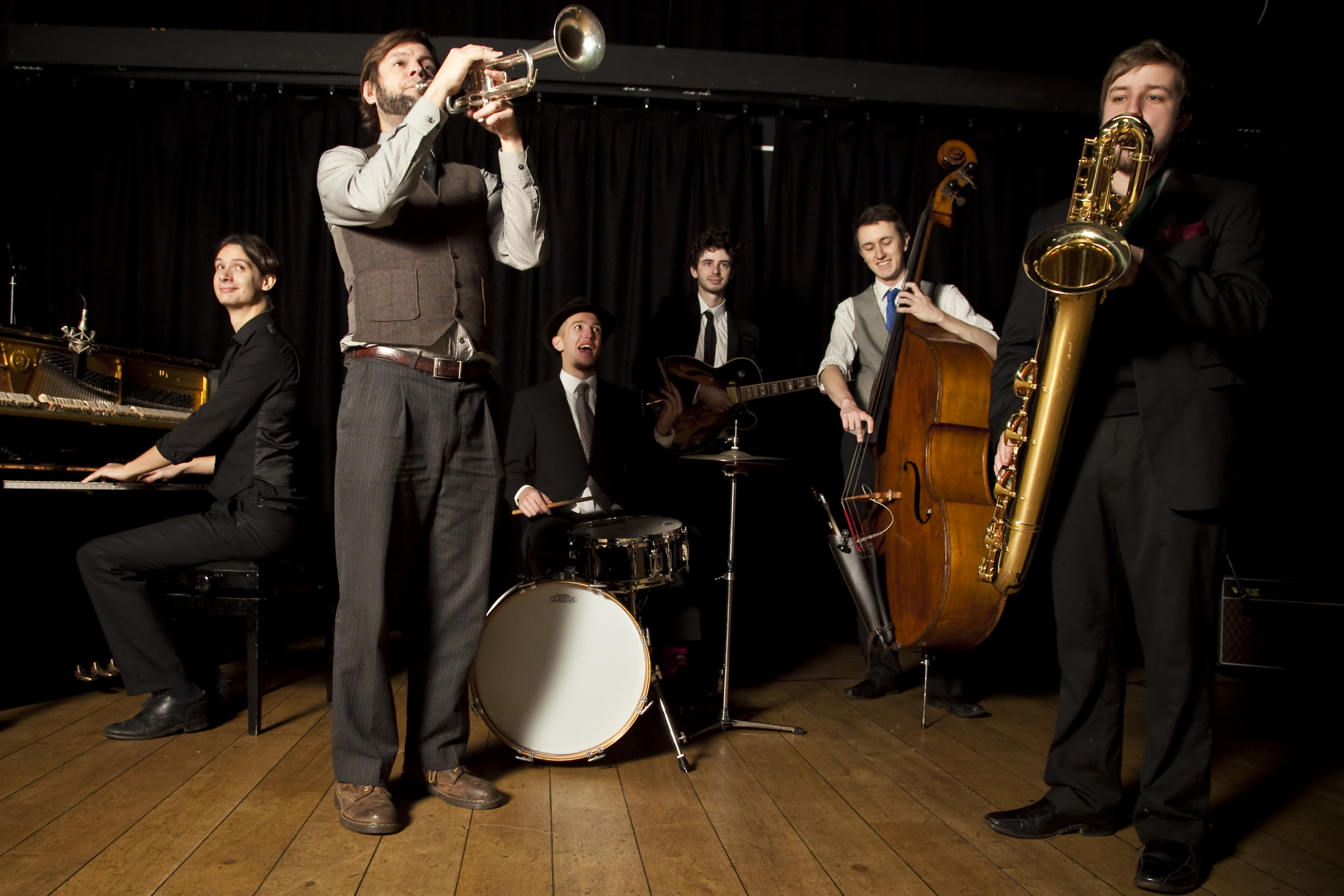 Leeds-based swing band The Big Easy will provide the live soundtrack to CPR training at a Huddersfield school on Yorkshire Ambulance Service's Restart a Heart Day.
All the music they perform at North Huddersfield Trust School, Fartown, on Monday 16 October will be 120 beats per minute – the correct rhythm for chest compressions.
The event is part of Kirklees Year of Music (KYOM23), which has also previously collaborated with Yorkshire Ambulance Service to bring the 'Music Saves Lives' programme to hundreds of children across Kirklees, through workshops in schools and a visit to the University of Huddersfield.
KYOM23 strategic lead for learning, Stephanie Bartholet, a Director of Shape North Ltd, said: "The learning programme recognises the power of music on all aspects of children and young people's lives.
"We see 'Restart a Heart' as an important piece of work rolling out across Kirklees schools. Recognising that music can be the perfect vehicle to teach this essential life skill, Kirklees Year of Music 2023 is happy to be working in partnership with Yorkshire Ambulance Service to deliver this learning in such a memorable and enjoyable way."
Councillor Yusra Hussain, Cabinet Member for Culture and Greener Kirklees, said: "Kirklees Year of Music 2023 events is reaching many diverse communities across the district in a range of contexts and situations. It demonstrates the strength and versatility of music in our lives that it is able to play such a vital role in a collaboration between health and education to develop life-saving skills."
Kirklees Year of Music in 2023, is a unique, place-based, cultural change programme initiated and led by Kirklees Council, part of the wider cultural offer in the region of West Yorkshire from 2023 to 2025.  This year is designated as a Year of Music for the district and, through investment in the district's diverse music talent, communities and businesses, the year-long programme of events and projects, will strengthen the music ecology of Kirklees from its roots.
KYOM23 is celebrating the richness and diversity of Kirklees music heritage, the music created and performed today, and the ambition for the future, inclusive of all music genres, all communities and in all forms.
Kirklees is a place where everyone can hear world class music through festivals and programming; where children and young people have access to high quality musical experiences and education; and where the next generation of musicians and music professionals can build and sustain a high-quality career, with access to the very best industry advice, career opportunities and performance routes.