Life-saving legacy to mark 10 years of Restart a Heart Day
11 October 2023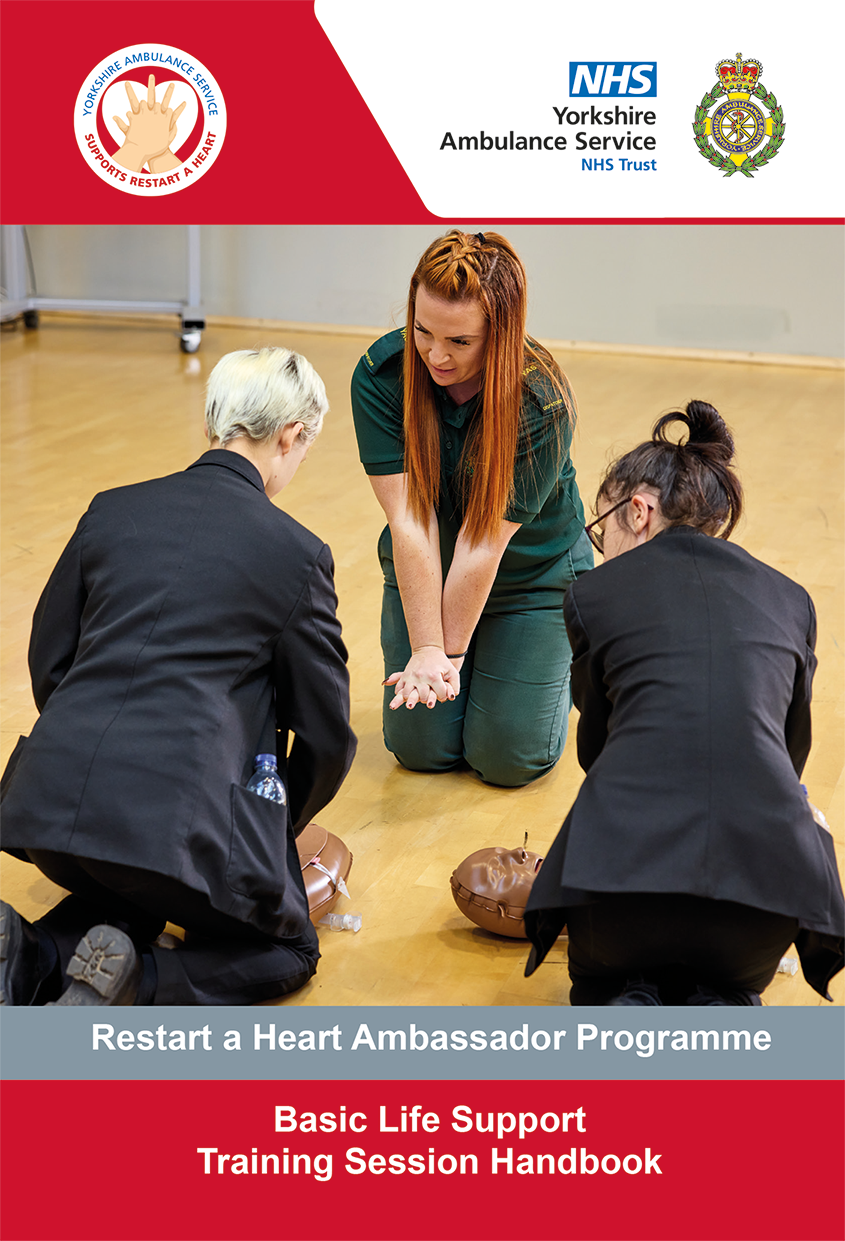 Yorkshire Ambulance Service is launching an Ambassador Programme to equip students with the skills to teach life-saving skills to their peers.
The initiative aims to build on the success of the Trust's Restart a Heart campaign which has provided CPR training to 202,529 students since it was launched in Yorkshire in 2014.
Yorkshire Ambulance Service has now developed an Ambassador Programme whereby secondary school students will be given the skills to teach CPR to fellow pupils.
E-ACT Parkwood Academy in Sheffield is the first school to sign up to the scheme which aims to help improve cardiac arrest survival rates. A patient's chance of survival can double if CPR is started as soon as possible after they have collapsed.
Jason Carlyon, Community Engagement Manager for Yorkshire Ambulance Service, said: "Our Restart a Heart campaign has reached more people than we could have imagined over the last 10 years, but we now need to think about future sustainability, how we can increase the numbers taught and ultimately save even more lives.
"Development of an ambassador programme creates a network of engaged young people and empowers them to deliver CPR coaching in their own schools and communities with benefits for all. It's a really exciting step forward for us."
Gregg Henderson, Assistant Headteacher at E-ACT Parkwood Academy, said the school would start to recruit ambassadors after students had taken part in Restart a Heart Day on Monday 16 October.
"We take part in Restart a Heart Day and have on-site defibrillators so it was a case of looking at how we could take that one step further and give the students ownership and responsibility to be able to teach a vital life-skill to their peers and we are thrilled to be the first school to take part in Yorkshire Ambulance Service's Ambassador Programme. It's vital that our students know how to confidently respond if ever they came across someone in cardiac arrest so they could give that person the best chance of survival."