Cardiac arrest survivor returns to school where his life was saved to celebrate 10 years of Restart a Heart Day
16 October 2023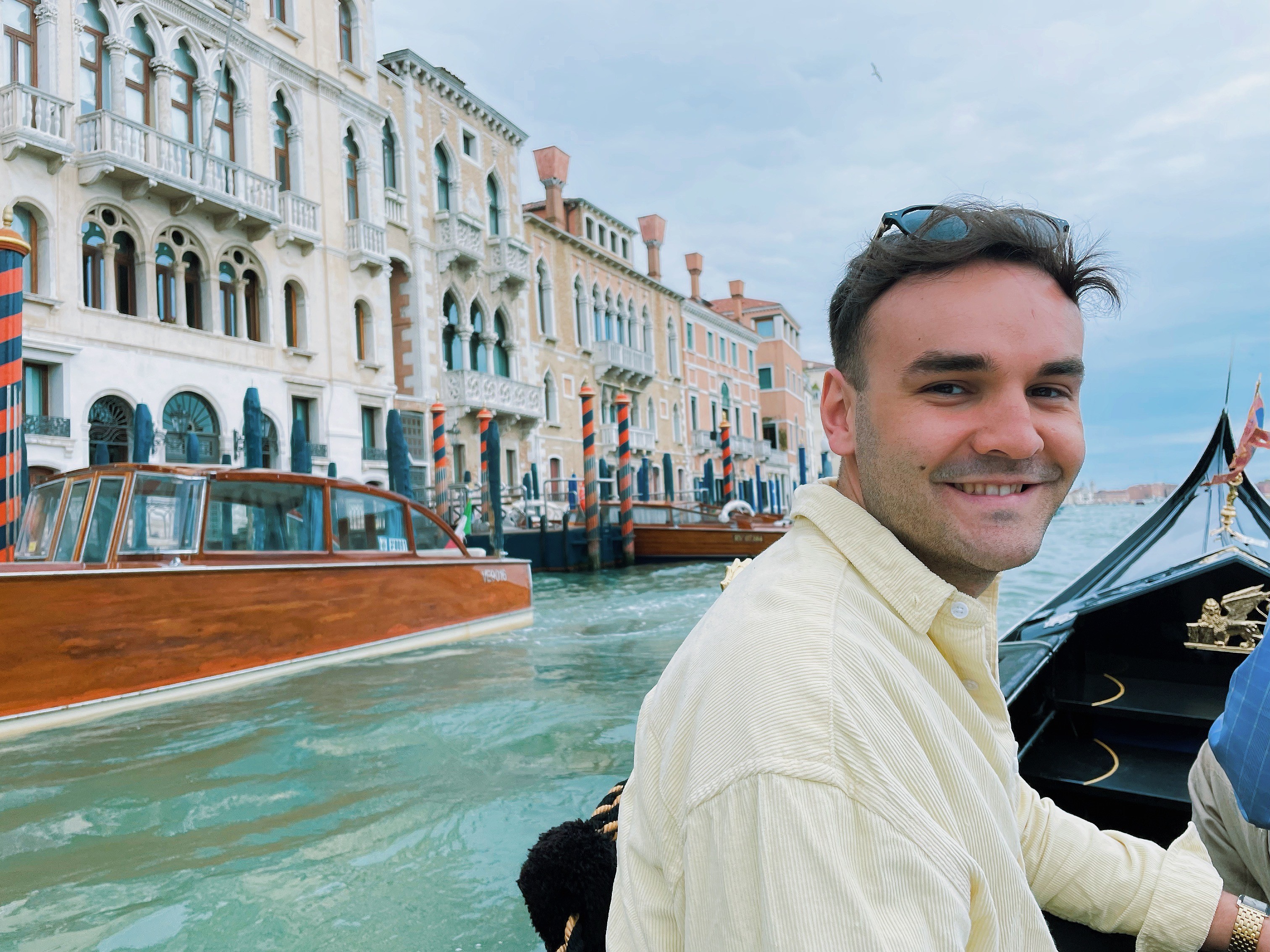 Twenty-four-year-old Alex Cowes will mark the 10th anniversary of Restart a Heart Day by returning to the school where his life was saved when he had a cardiac arrest as a teenager.
Alex Cowes took part in Yorkshire Ambulance Service's inaugural Restart a Heart Day at Fulford School in York in 2014 which was attended by former Bolton Midfielder Fabrice Muamba who had a cardiac arrest during an FA Cup match in 2012.
The following year, 15-year-old Alex suffered a cardiac arrest in PE and was saved by school staff who performed CPR and used the on-site defibrillator.
Alex's story inspired Yorkshire Ambulance Service to continue with the annual mass CPR training at the region's secondary schools on Restart a Heart Day which will celebrate its 10th anniversary on Monday 16 October, having taught CPR to 202,529 youngsters during 881 school visits thanks to off-duty ambulance staff and volunteers giving 33,613 hours over the last 10 years.
Jason Carlyon, Community Engagement Manager for Yorkshire Ambulance Service, founder of the event in Yorkshire, said: "When we held the first Restart a Heart Day in 2014, we always said if it saved one life, it would be worthwhile, but we never expected it to be one of the pupils who had participated. Alex's story inspired us to make the campaign an annual event, so it is a real privilege to have him with us at Fulford School as we celebrate our 10th anniversary and reflect on the many lives which have been saved as a result of people learning CPR."
Alex was taking part in an indoor cricket lesson when he collapsed in April 2015. His PE teacher Kat Fairbairn immediately raised the alarm and Shona Jagger, Head of Girls' PE, who still works at the school, and Erica Melsom, the school's Medical Officer, started CPR. Sue Igoe, First Aider and member of the Administration Team, used the defibrillator to shock his heart into a regular rhythm. Remarkably, Alex was sitting up and talking when the ambulance arrived.
Thanks to their actions, Alex was able to return to school just weeks later to complete 14 GCSE exams, the first of which he sat just four days after having a cardioverter defibrillator implanted in his chest to continuously monitor his heartbeat.
He stayed at Fulford School to complete his A-Levels and then joined Eurofins in York where he did a digital marketing apprenticeship. He has stayed with the company doing project management and enjoys playing six-a-side football, golf and running.
Alex, who lives in York, said: "My cardiac arrest happened when I was so young, I had no choice but to carry on and didn't really think about it too much, but as I grew up it did start to impact the way I went about things. I am still a positive person and if there is something I want to do, I go for it.
"Now I am older with a greater sense of responsibility, I appreciate that in that moment, the staff at the school were completely focused on one thing which was saving my life. I have such a massive appreciation for the way everyone reacted that day; I will never forget them, they are a part of who I am.
"I'm really looking forward to going back to the school on Restart a Heart Day, seeing the students learn CPR and being reunited with some of the staff who were involved in saving my life that day."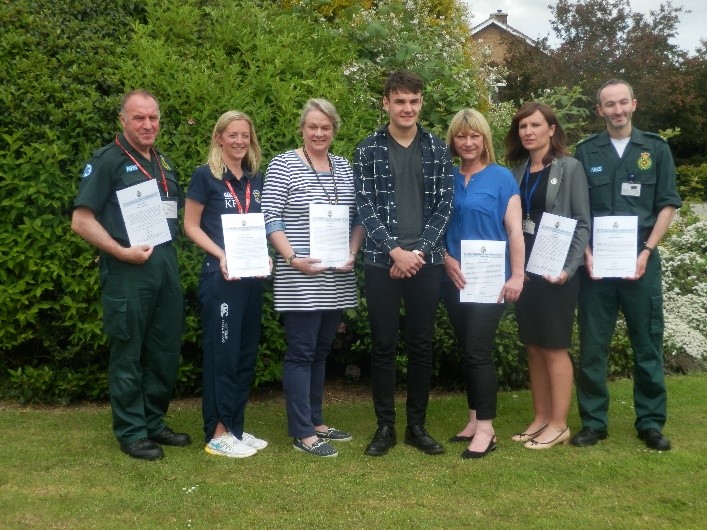 Alex Cowes with his life-savers in 2015