Restart a Heart Day schools announced
28 April 2022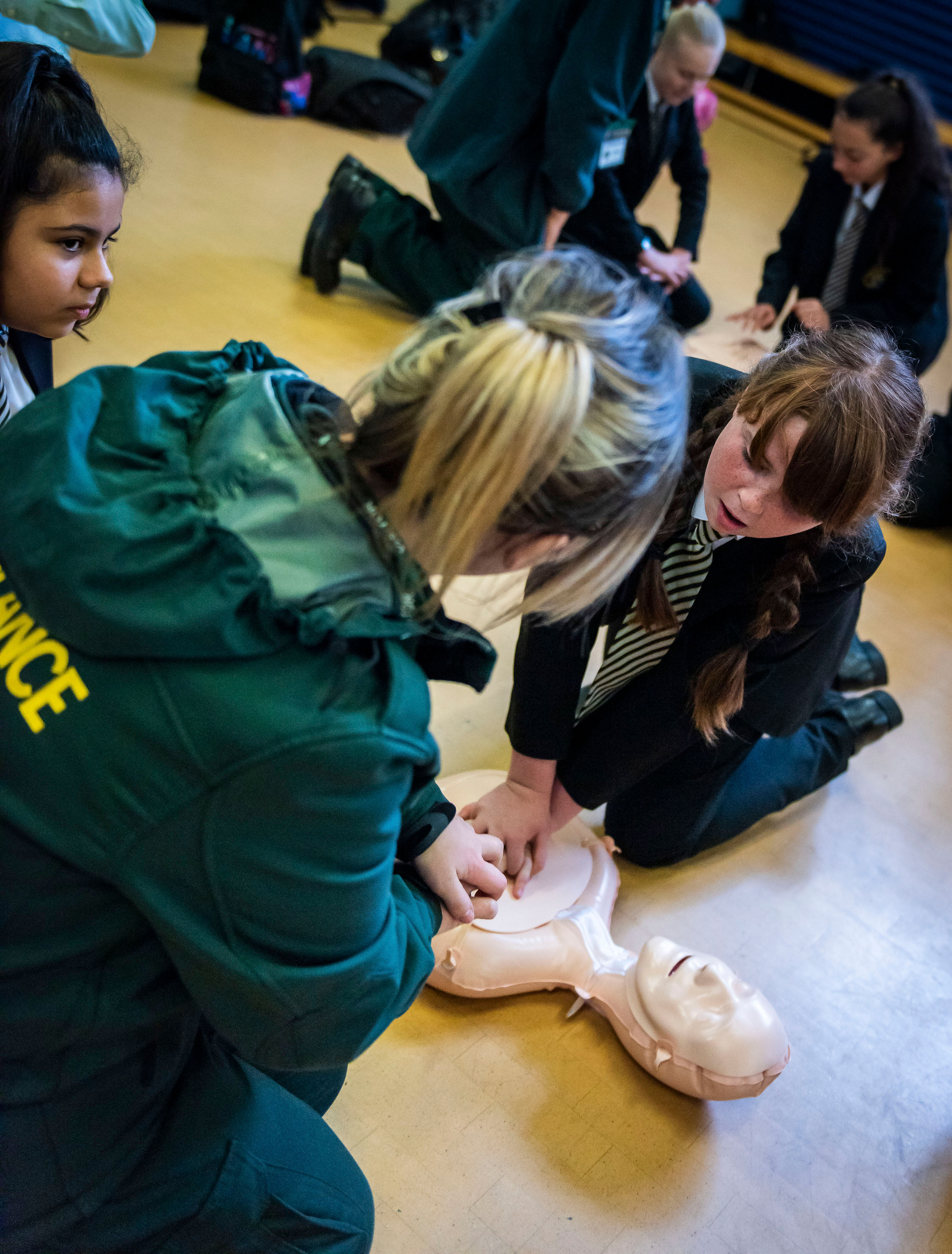 A total of 146 secondary schools have signed up to receive free life-saving cardiopulmonary resuscitation (CPR) training to mark Restart a Heart Day.
Yorkshire Ambulance Service staff and volunteers will visit schools on Friday 14 October to teach CPR to more than 30,000 youngsters.
This means that Yorkshire Ambulance Service will have taught more than 200,000 students how to save the life of someone in cardiac arrest since the event began nine years ago – in just nine days.
Jason Carlyon, Community Engagement Manager, said: "We know that thousands of lives are lost every year because people lack the confidence and skills to step in and start CPR.
"By visiting secondary schools every year to teach this critical skill we are creating a new generation of lifesavers who will help us to improve the survival rates from out-of-hospital cardiac arrests. It's great to see so many schools sign up again this year and appreciate the value of learning CPR."
Over 30,000 people sufferer a cardiac arrest outside of hospital in the UK every year. If it happens in front of a bystander who starts CPR immediately before the arrival of the ambulance, the patient's chances of survival double.