Golfer's life saved by his wife and a stranger
14 October 2022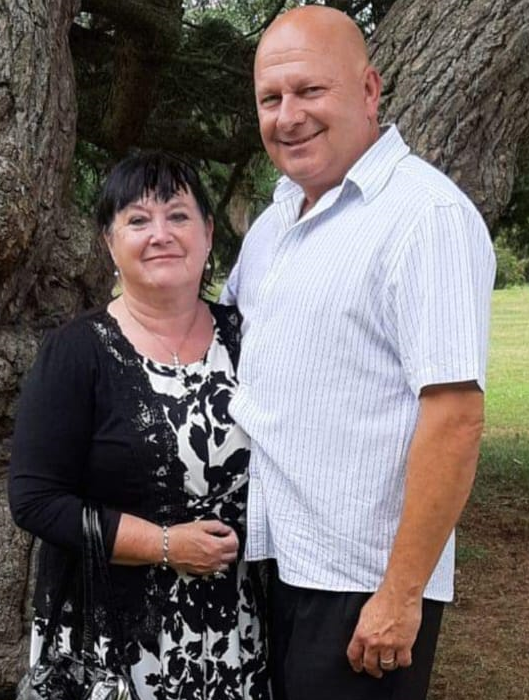 "When I look back it's a miracle I'm still here; everything fell into place and I am just so happy to be alive," said Antony Hodges.
The 57-year-old, of Wath-upon-Dearne, had a cardiac arrest after playing 10 holes of golf. Luckily, his wife Janice was there when it happened and knew exactly what to do.
While someone called 999 and went for Wath Golf Club's on-site defibrillator, Janice and a fellow club member quickly began the resuscitation attempt.
She said: "I have worked in mental health and caring professions for over 25 years so I have had training and knew what needed to happen. I checked an ambulance was on its way and someone had gone for the defibrillator.
"I knew I was not strong enough to do effective chest compressions because I have my own health issues, so it was lucky that another golf club member was there and willing to help by doing CPR with my guidance."
The pair attached Antony to the defibrillator and his heart was given two shocks before he started to show signs of life. Clinicians with Yorkshire Ambulance Service and Yorkshire Air Ambulance then arrived and took over the life-saving efforts and he was taken to Northern General Infirmary in Sheffield by land ambulance. He underwent surgery to have a stent fitted and was discharged 17 days later on 29 December 2021.
Antony has made a great recovery, has returned to work full-time as a mobile caretaker with Mears in Rotherham and is back on the golf course.
He added: "The fact that I was near the clubhouse when I started to feel ill, that someone called 999 and there was a defibrillator close by, that my wife and the fellow golf club member were able to start resuscitating me as soon as I collapsed (he had only popped in to cancel a game of golf); it all made a massive difference. I can't thank everyone enough."
Janice added: "To say it was a miracle and everything happens for a reason is an understatement. It just emphasises the importance of people knowing what to do in these situations and being able to act fast, as well as the value of having defibrillators in the community. The doctors said Antony survived thanks to the speed of our response and that they couldn't have responded any faster in a hospital environment."