Hallam FC sports therapist saves life of football official
15 October 2021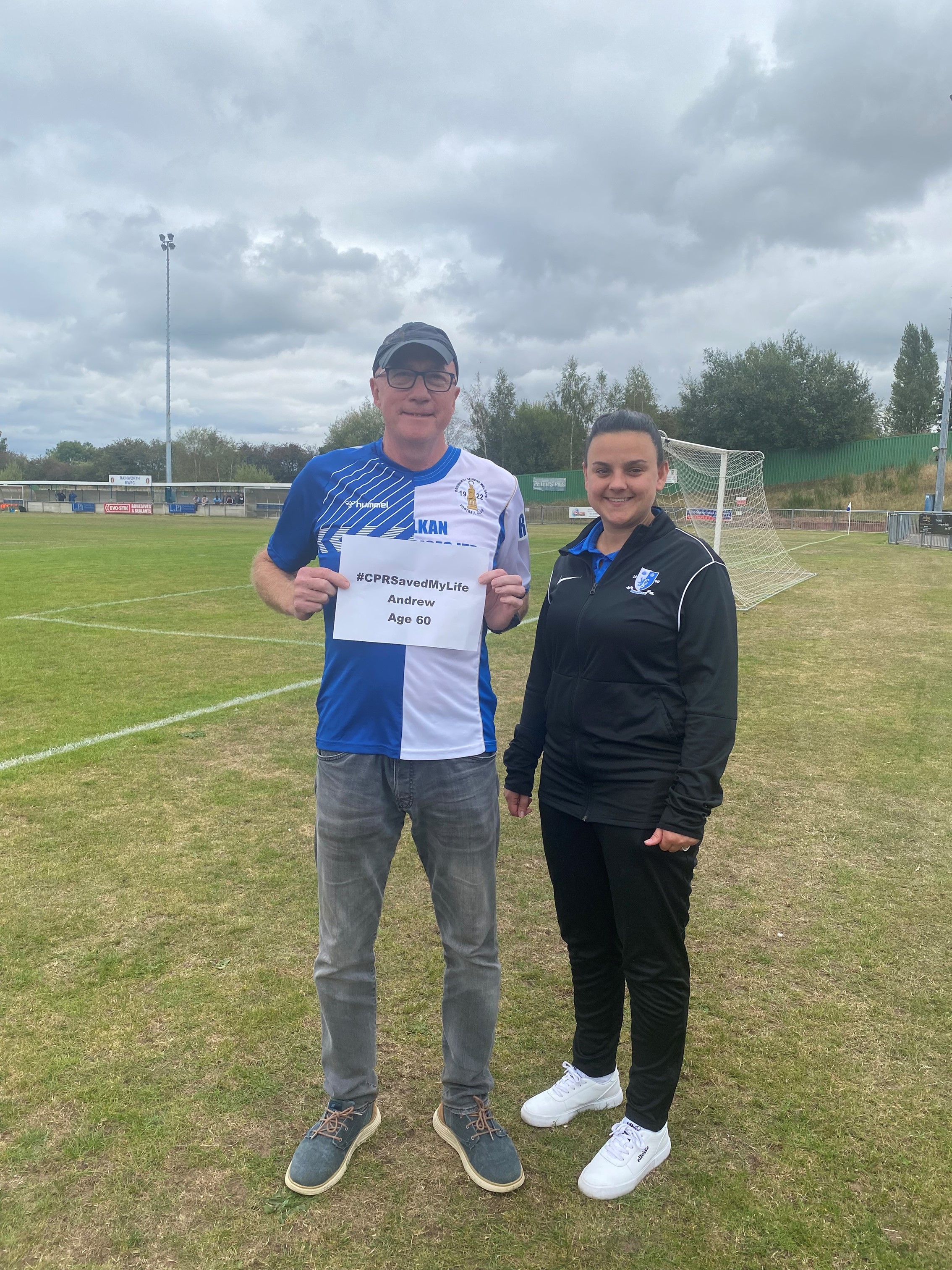 Hallam FC sports therapist Shannon Brooks helped to resuscitate a referee when he suffered a cardiac arrest during a football match.
Shannon Brooks, supported by two others, used CPR and a defibrillator after Andrew Jarvis collapsed during a match between Rainworth MWFC and Hallam FC in Mansfield in August.
Their quick response meant that the 60-year-old's heart started beating again, enabling the ambulance crew to continue with the life-saving efforts before airlifting him to Derby Royal Hospital. He had a stent fitted and is making a good recovery.
Shannon, who played for the Sheffield United Girls' Centre of Excellence until she was 16, said: "When I saw him collapse, I knew it was serious, so I called for an ambulance and a defibrillator and started CPR with the help of one of the opposition players who is a fireman. We'd shocked him twice when a community first responder arrived and said there was a faint heartbeat which was such a relief.
"His family contacted me the following day to let me know he was awake and talking. I couldn't ask for more than that."
Andrew, a retired secondary school teacher from Worksop, recalled: "I had been feeling a bit off colour during the first half, nothing major, but it was as I was checking the nets before the start of the second half that I had this overwhelming sense that I was going to pass out.
"I remember thinking 'how I was going to get to the floor without hurting myself?'. The next thing I knew, it was the next morning and I was in intensive care. Strangely, I knew what had happened and felt relieved that I was okay and was getting sorted."
Shannon, who joined Sheffield's Hallam FC in March 2020, has met with Andrew a number of times since the incident, most recently when the match, which was cancelled when he collapsed, was replayed on Saturday 25 September and he was invited to blow the start whistle.
Andrew, a married father-of-two with three grandchildren and one on the way, said: "I am so incredibly grateful to everyone for their help that day; there are no words to thank someone for saving your life. I was in the right place at the right time with the right people – their response was world class.
"It's so important that people know what to do when someone suffers a cardiac arrest and I am living proof of that. We're delighted that all the top football clubs around Yorkshire have pledged to support the Restart a Heart campaign to encourage as many people as possible to learn CPR."
Shannon is also raising money to buy defibrillators for non-league clubs after also "witnessing first-hand the difference having access to a defibrillator can make in saving someone's life". She has raised £3,361 so far and you can support her campaign by visiting https://www.justgiving.com/crowdfunding/shannon-brooks?utm_term=XMb4ayrx6