Ambulance crew to be reunited with the hero schoolboy who saved dad's life
15 October 2021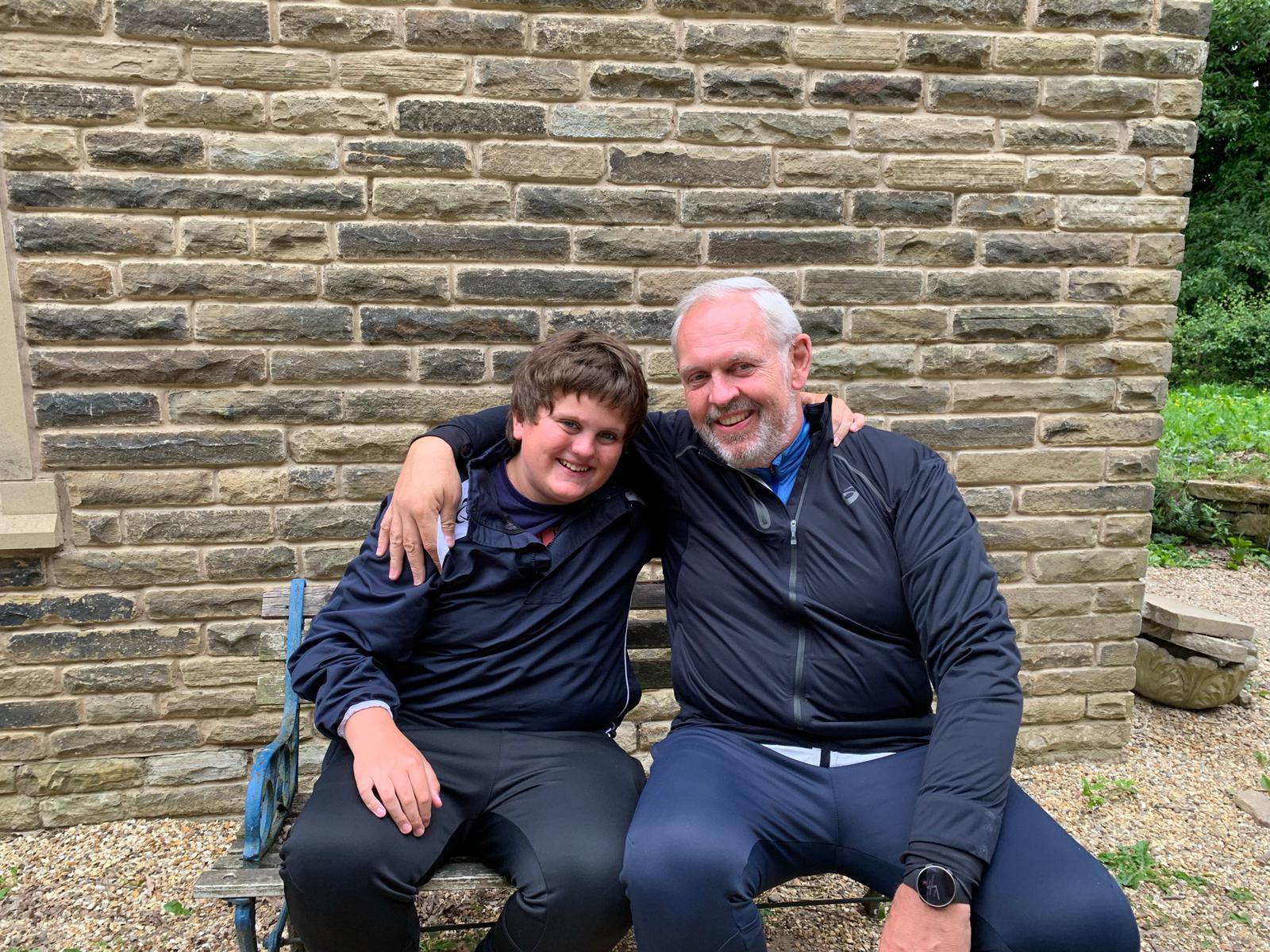 A brave 13-year-old has been hailed a hero for saving his dad's life when he suffered a cardiac arrest.
Henry Collett was out running with his dad Jules near their home in Hipperholme, just outside Halifax, when he collapsed and stopped breathing.
The youngster was 12 at the time - making him one of the youngest bystanders to ring 999 and begin CPR, a skill he had learnt at school as well as with the scouts and sea cadets.
"I was shocked when I realised what was happening, but I tried not to think about what would happen if he didn't survive, and I knew I had to get on with doing what I had been taught and start CPR," said Henry, a student at Hipperholme Grammar School.
He managed to attract the attention of a passer-by who took over CPR while he went to get a defibrillator from the nearby Old Brodleians Rugby Club.
Two Yorkshire Ambulance Service crews, a clinical supervisor and the Yorkshire Air Ambulance then arrived and took over the life-saving efforts, shocking Jules three times with a defibrillator before his heart started again. The 56-year-old was taken to Calderdale Royal Hospital where he was in an induced coma for six days before being discharged after a further eight days.
West Yorkshire-based Clinical Supervisor Carol Sparks said: "Henry was incredible and did everything we could have wished for. He was calm, cool-headed, mature and so kind, asking if he could do anything to help us. Ultimately, by ringing 999 and performing CPR he saved his dad's life and he should be really proud of everything he did that day."
Jules was fitted with an implantable cardioverter defibrillator (ICD) which sends electrical pulses to regulate abnormal heart rhythms, especially those that could be dangerous and cause a cardiac arrest. He has made a good recovery and has started walking, cycling and jogging with his son again.
Yorkshire Ambulance Service will present a bravery award to Henry at a special event on Friday 15 October when the family will also be reunited with some of the ambulance clinicians involved his life-saving attempt.
Jules said: "I'm incredibly proud of Henry. He kept his cool and did what he needed to do which is unbelievable in the circumstances and considering his age. He is an exceptional young man and I can't thank him enough."
Henry has also received a CPR Hero Award at the British Heart Foundation's Heart Hero Awards and appeared on BBC2's Jay's Yorkshire Workshop where he was presented with a bespoke gaming chair for his courageous efforts on 8 March 2021.
The pair are now determined to use their experience to promote the importance of learning CPR, particularly at a young age, and are supporting our Restart a Heart campaign.
Henry added: "CPR is so important to me because without it, my dad wouldn't be here now. Everyone should learn CPR, as you never know when you might need to use it."
The incident was filmed for Helicopter ER (Tuesdays at 10pm on Really) and will be broadcast on Tuesday 9 November 2021.