Patient thanks life-saving volunteer
16 October 2020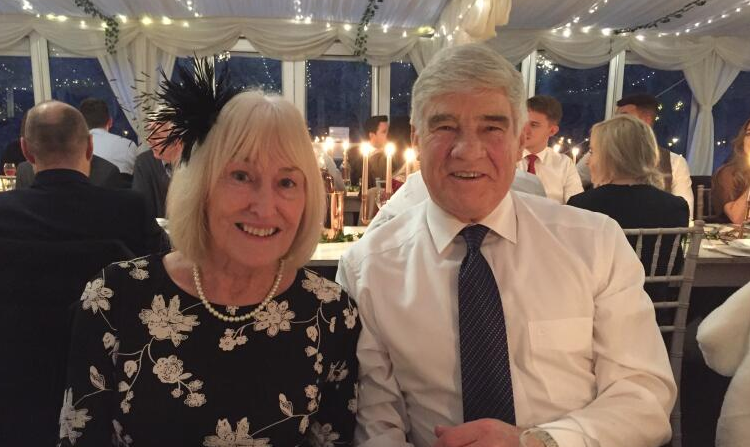 Community First Responder (CFR) John Best was in the right place at the right time when Victor Wainwright collapsed in cardiac arrest in Middlestown, Wakefield.
John was volunteering from his home only a few streets away when he was alerted by Yorkshire Ambulance Service to the emergency on 21 August 2020 and was able to provide life-saving help to Victor within two minutes.
"When I arrived, Victor was unresponsive and his 26-year-old grandson had just started CPR so I was able to take over doing chest compressions," said John, of Middlestown. "The ambulance crew arrived as I was giving Victor his second shock with a defibrillator and that's when he started to come round which was a great relief.
"It was a team effort at the end of the day but it shows the value of being able to do correct CPR until the ambulance crew arrives. I'm just so pleased I was able to respond so quickly and make a difference."
Eighty-one-year-old Victor was taken to Leeds General Infirmary where he had two stents fitted before being transferred to Pinderfields for seven days. He is making a good recovery which professionals say is largely due to his healthy and active lifestyle which incorporated 80 press-ups a day.
Victor, a father, grandfather and great-grandfather, added: "I am a very fortunate man; everything fitted into place that day, from my wife Valerie hearing me collapse and calling 999, my grandson Jack being there to start CPR to John being just around the corner with the skills and equipment to save my life. I feel so blessed and grateful to everyone who helped."
John, a retired HGV driver, became a CFR with Yorkshire Ambulance Service almost two years ago. As part of his voluntary role he responds to emergencies Netherton, Middlestown, Horbury and Flockton with five other volunteers.
Clinical Supervisor Carol Sparks, who is based at Huddersfield Ambulance Station, said: "John definitely saved Victor's life, he gave two shocks and very effective CPR; all we did was maintain his good work and by the time we left the patient at hospital he was speaking to us.
"John is a credit to the CFR scheme and has done a fantastic job. If he had not been available or as competent as he is, then the outcome could have been very different. We really appreciate the time CFRs volunteer as it makes a massive difference to a people's lives."
CFRs are being recruited in the Wakefield area. Anyone interested in learning more can visit www.communityresponders.yas.nhs.uk or email yas.responders@nhs.net