Father-of-two thanks life-savers
15 October 2020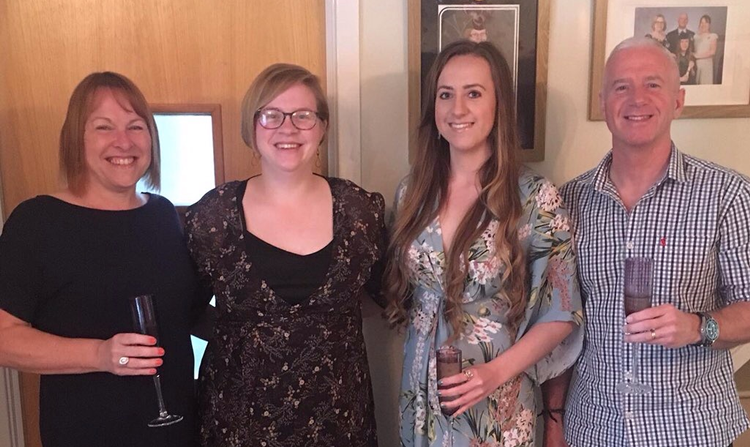 Thankfully Tony Edward's wife knew exactly what to do when he collapsed in cardiac arrest after coming home early from the gym.
Mandy, a GP Practice Manager in Willerby, immediately called 999 and started CPR which meant that ambulance clinicians had a fighting chance of saving Tony's life when they arrived.
Fifty-eight-year-old Tony said: "My wife was amazing and kept me going until the ambulance crew arrived with the skills and equipment to save my life. I have such great admiration and respect for everything they all did that day."
Tony had started feeling unwell while at the gym with what he thought was heartburn so he decided to leave early and go back to his home, had a shower and headed to bed.
Mandy, whose job entails organising CPR training for staff at the surgery, heard a thud as Tony collapsed and fell from his bed. She realised what was happening and called for help before starting life-saving chest compressions.
She said: "Tony said he had a little heartburn but showed no other classic signs of an impending heart attack. He is a keen cyclist and keeps fit at the gym, so I also never considered it initially.  By being aware of how to do CPR it gave him a chance until the amazing ambulance crews arrived."
When the ambulance service arrived a few minutes later, they used a defibrillator twice to resuscitate Tony. He was taken to Castle Hill Hospital in Cottingham where he suffered two more cardiac arrests but was revived and had a stent fitted. He was discharged four days later.
Yorkshire Ambulance Service Specialist Paramedic Kath McGibbon, based in Beverley, was one of the first on scene.
She said: "Tony's wife did an amazing job, she recognised the seriousness of the situation, called 999, and then started CPR which she was doing when I arrived. She had the situation under control and undoubtedly played a crucial role in saving his life."
Nine months later and Tony is making a good recovery, is back at work as a Service Planner for Grimsby-based offshore wind developer Orsted and has been in touch with the ambulance crew to express his gratitude to them for saving his life.
Tony's daughter Jessica, who works as an Emergency Care Assistant for Yorkshire Ambulance Service in Driffield, said: "Early CPR saved my dad's life and is key to the chain of survival. It's so important that people receive training and know what to do in this situation but even if they don't know, it's always better to do something than nothing."