Cardiac Arrest Survivor Welcomed on Restart a Heart Day Team
19 September 2019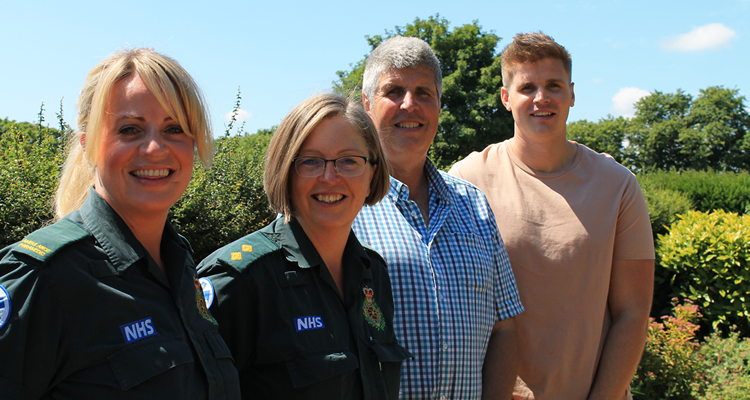 Cardiac arrest survivor Neil Davidson has become a proud Ambassador for our Restart a Heart Day campaign.
Neil was resuscitated by his son Oliver who did CPR until an ambulance crew arrived when he suffered a cardiac arrest in July 2017 at the age of 55.
Oliver had learned how to perform CPR as a 15-year-old at Rishworth School, near Sowerby Bridge.
Neil, of Halifax, who is a Deputy Lieutenant of West Yorkshire, said: "CPR saved my life. Words can describe how I feel about what Oliver and the ambulance crew did to resuscitate me that night.
"I am really passionate about raising awareness of the importance of CPR and defibrillators so it is an honour to become an Ambassador for the Restart a Heart Day campaign."
Jason Carlyon, Yorkshire Ambulance Service Lead for Restart a Heart Day, said: "Neil knows more than most about the importance of CPR. We are delighted to have him on board to help us encourage as many people as possible to learn this vital skill."