Award for Restart a Heart Team
05 October 2019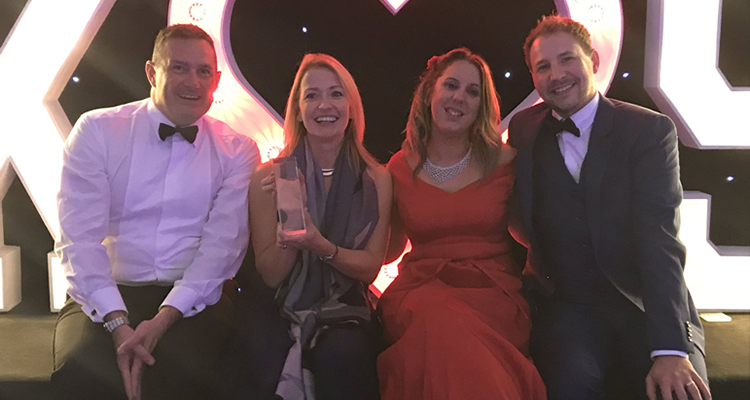 Our Restart a Heart Day project team is celebrating after winning the Emergency Services category of the UK Heart Safe Awards at a ceremony in Manchester.
The Yorkshire Ambulance Service (YAS)  team - Jason Carlyon, Louise Boyes, Helen Smith and Kyle Goulding - is behind the CPR training of 105,000 youngsters at 72% of Yorkshire's secondary schools on Restart a Heart Day since 2014.
The event was also attended by YAS's Nathan Hoyle, Jamie McKnight and John Spikings, representing the Dewsbury Community First Responder (CFR) Scheme, who were finalists in the CFR Scheme of the Year Award, and Barnsley CFR Anna Roberts, who was a finalist in the Fundraiser of the Year Award.
The awards on Friday 4 October 2019 at the AJ Benn Stadium, home of the Sale Sharks rugby team, are run by Hand on Heart, a charity which aims to recognise outstanding individuals and organisations who have found the time, energy and resources to become lifesavers and create heart safe environments for their workplaces and communities.