Ambulance Service Welcomes Plans For CPR Training In Schools
20 July 2018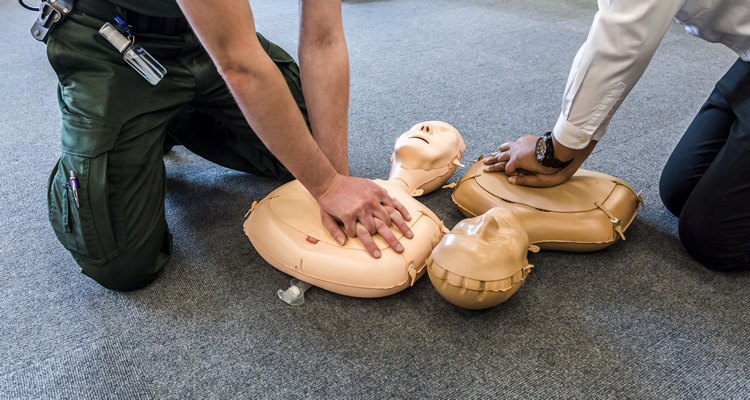 Yorkshire Ambulance Service NHS Trust (YAS) has welcomed the Government's plans to add cardiopulmonary resuscitation (CPR) and other first aid skills to the national curriculum.
If the proposals are approved, health education classes will be compulsory in all schools in England from 2020.
Secondary school pupils would be taught how to perform CPR in the event of someone suffering a cardiac arrest, which could potentially save thousands of lives.
Over 30,000 people suffer cardiac arrests outside of hospital in the UK every year. If this happens in front of a bystander who starts CPR immediately, the patient's chances of survival double.
The Government's announcement is being described as a "landmark move" and follows years of tireless campaigning by YAS, the Resuscitation Council (UK), British Heart Foundation, St John Ambulance and British Red Cross.
Dr Steven Dykes, Deputy Medical Director at Yorkshire Ambulance Service, said: "We have waited such a long time to hear this fantastic news and it's heartening that the Government wants to make the teaching of life-saving skills a top priority in our schools.
"If we achieved the same cardiac arrest survival rates as countries like Norway, where CPR is already taught in schools, many more lives could be saved each week.
"Since 2014, our annual Restart a Heart Day campaign has provided CPR training to over 76,000 youngsters, and the prospect of even more children learning how to save a life is extremely encouraging."
Simon Gillespie, Chief Executive of the British Heart Foundation, added: "Adding CPR to the curriculum in England will mark a defining moment in improving the UK's shockingly low survival rates from cardiac arrests. Less than 1 in 10 people survive an out-of-hospital cardiac arrest in the UK, but evidence suggests nearly 1 in 4 could survive if all young people are trained with life-saving CPR skills."

A public consultation on the proposals has been launched and the survey can be completed here: https://consult.education.gov.uk/pshe/relationships-education-rse-health-education/